Easy Pot Roast Crockpot Recipe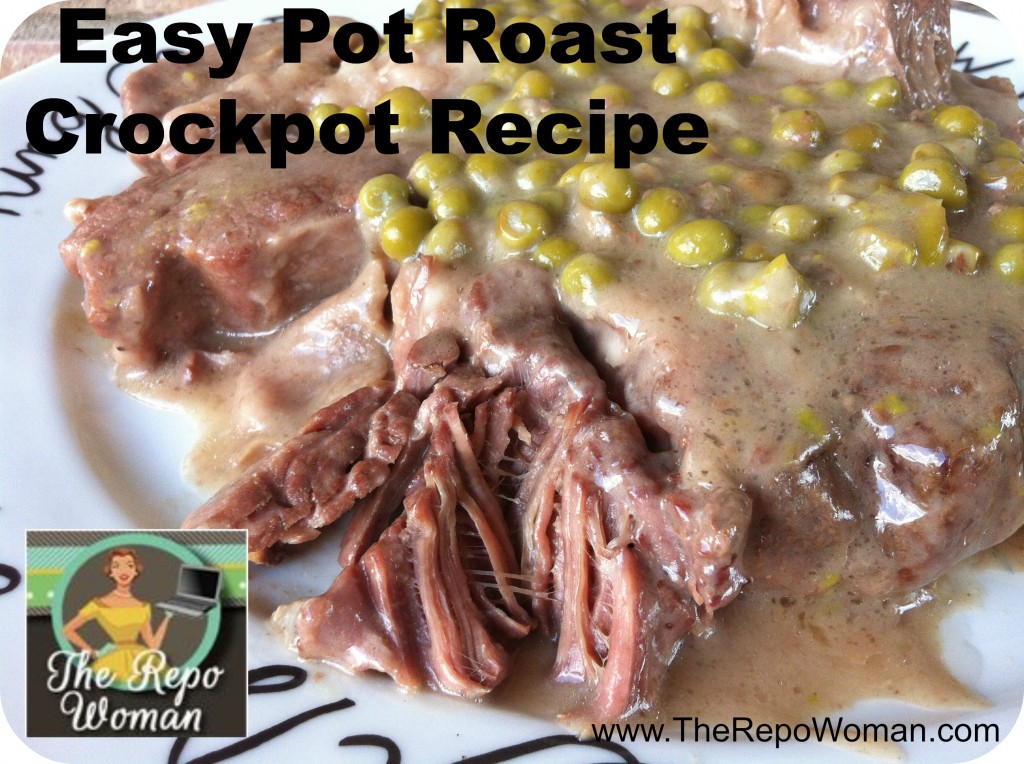 Easy Pot Roast Crockpot Recipe
This easy Pot Roast Crock pot recipe is one of my absolute favorites!  It's about time to bust out the slow cooker with the cooler weather upon us.
This easy pot roast crockpot recipe can be turned into a variety of different tastes just by adding different types vegetables.  Here's the secret to a very moist pot roast:  It's all about the cut of the meat!  I always use a Boneless Chuck Roast!  It's the BEST type of meat for the slow cooker/crockpot!
Get ready to have your family rant and rave about this meal!  Here's the best part,  it's a very easy recipe too!  This one is filed under my best recipes!!!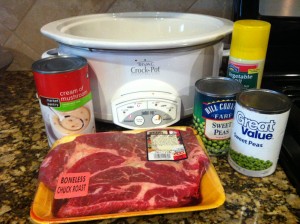 Easy Pot Roast Crockpot Recipe
Author:
Prep time:
Cook time:
Total time:
Easy and Fast Pot Roast Crockpot Recipe
Ingredients
Boneless Chuck Roast
Vegetables (of your choice) frozen or canned
2 small cans of condensed soup or 1 large can (of your choice) Cream of mushroom or Cream of celery come out really good
Instructions
Spray the crockpot with cooking spray to avoid sticking
lay the chuck roast in the bottom of the crockpot first
add the cans/frozen vegetables (drain water from cans)
add condensed soup
cook on low for about 8 hours or on high for about 4 hours