Best Cupcake Recipe: Made with Greek Yogurt = heathy option!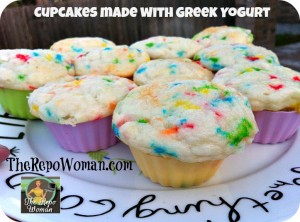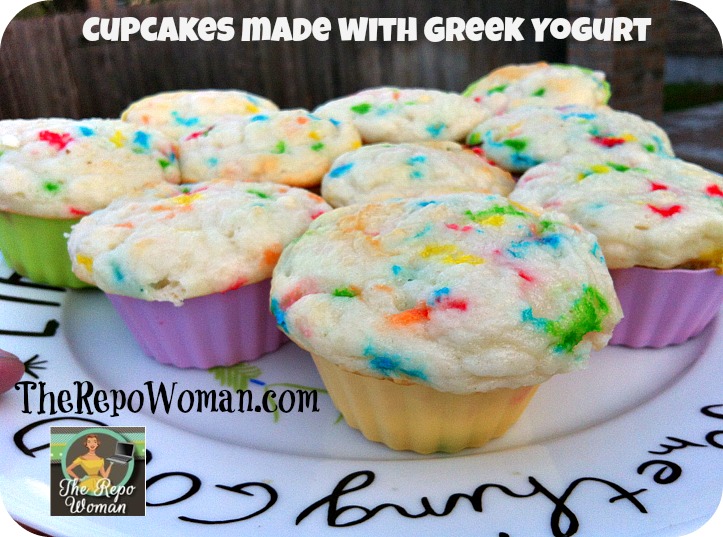 Best Cupcakes Recipe:  Made with Greek Yogurt for a healthier option!
Get ready for the Best Cupcake recipe ever!  I just tested a white cupcake recipe that I am in love with!  It has a velvet texture, very moist and Oh, so delicious!  Best part, my kids think so too!  You need to add this as a recipe for cupcakes that you need to try!
I tend to make cupcakes for almost every occasion.  I can just image these as my Valentines Day Cupcakes especially if I make them with a Red Velvet Cake mix!
You can add this to your recipes for chocolate cupcakes too!  It's easy, just get a box of chocolate cake mix!  I love the devils food chocolate mix!  It's the best!
I used the Pillsbury Funfetti cake mix for my recipe but you can do so many different things to make this fun.  Give it a try to Birthday cupcakes!  Kids love it!  (Tip:  Have a cupcake Birthday party and let the kids decorate their own)
Next time, I am going to make rainbow cupcakes with this recipe.  Rainbow cupcakes are just cupcake mix with food coloring!  (Just divide the cupcake mixture into the amount of colors you want and add drops of food coloring to each separate mix and add spoonfuls of the different colors to the cupcake muffin and Voila!  Rainbow cupcakes!)
Here's the ingredients I used: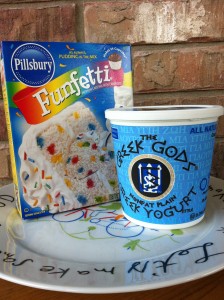 Best Cupcake Recipe: Made with Greek Yogurt = healthy option!
Author:
Prep time:
Cook time:
Total time:
Ingredients
1 box cake mix of your choice
1 cup greek yogurt (plain or vanilla)
1 cup water
Instructions
Mix the cake dry mixture with one cup of water and one cup of yogurt.
add mixture to cupcake pan with cupcake foils
bake according to the time frame on your cake box
no icing is needed (unless you desire it) because these are super moist and tasty already.