3 Day Military Diet: I lost 7.5 pounds in one week!
3 Day Military Diet Plan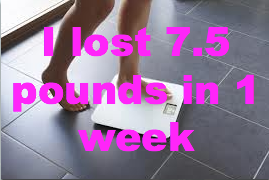 3 Day Military Diet Plan
The 3 Day Military Diet is very popular for losing weight fast!  I was chatting with a my friend Tracey about wanting to shed a few of those dreadful Holiday pounds I gained and she suggested I try this 3 Day Military Diet weight loss plan.  Her husband is in the Military and this is how they lose pounds before the weigh in they have to do and it works!  She lost 10 pounds so I figured I would give it a try.  After all, it's only 3 days.  I've also included a 30 Day Plank challenge into my routine.  It works!
UPDATE!!!!!  September 15, 2017
Boy, oh boy do I have some updates for you!!!  I know there are a ton of people who still try this 3 Day Military diet.  I have always found it to be a great way to shed weight fast!  However, it is not a long term solution.  I feel as though I have tried every diet out there with a little success at first but not much after.  I have to tell you about a new diet call the Ketogenic Diet!  It's a low carb diet that focuses on high fat and moderate protein.  Hello bacon and eggs for breakfast!
I have been doing the Keto Diet for 7 months so far! 7 MONTHS!  I've never, in my life, ever, stuck with a plan for this long!  That alone says something.  The food is delicious.  Seriously.  It's good!  I don't feel hungry (or hangry).  I am less bloated.  I have no brain fog.  I didn't even realize I had brain fog until after I started doing the Keto diet.  I have way more energy too!  No more afternoon naps.  It's completely changed my life!  We have been told for the last 20 to 25 years that fat is bad for you and IT'S NOT!  Here, head over here to read this article because it explains how you can change your body from burning carbs (glucose) and start burning FAT (ketones).  Simple Way To Start The Ketogenic Diet
My whole family is Keto Now!!  We still enjoy amazing food choices while being healthy!  If you are interested in starting your Ketogenic journey, I want to suggest a few resources to get you started.  First, follow the Keto Friendly Recipes page on Facebook.  Then join the Low Carb Inspirations (with Keto Friendly Recipes) group on Facebook.  Both of these resources will give you encouragement while you learn this new way!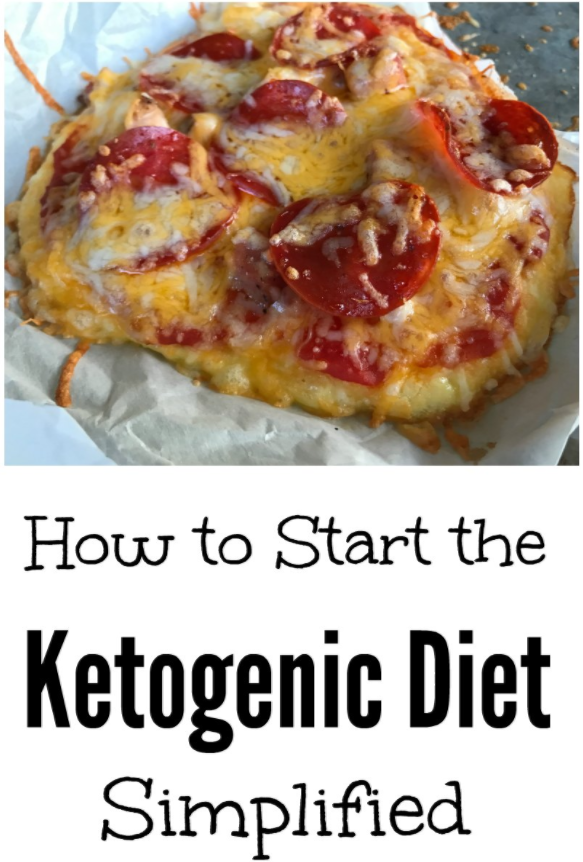 Disclaimer:  I am not a doctor, just sharing what has worked for me.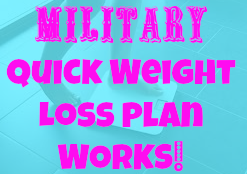 3 Day Military Diet Quick Weight Loss
Day 1:
Breakfast: 1/2 cup of grapefruit, 1 slice of toast, 2 tablespoons of peanut butter, coffee or tea
lunch: 1/2 cup of tuna, 1 slice of toast, coffee or tea ( caffeinated)
Dinner: 3 ounces of meat ( any kind) , 1 cup of green beans, 1/2 of banana, 1 small apple, and 1 cup of vanilla ice cream.
IMPORTANT TIP:  I had a hard time eating just plan tuna.  I added this seasoning only and it was so good!  Now I save the calories of the mayo I used to put in it and I always eat it with that seasoning!  Even the hubby likes it too!  It's the only seasoning that makes it delicious!
Day 2:
Breakfast: 1 egg, 1 slice of toast, and 1/2 banana
Lunch: 1 ounce of cheddar cheese, hard boiled egg, and 5 saltine crackers.
Dinner: 3 ounces of meat, 1 cup of broccoli, 1/2 cup carrots, 1/2 banana and 1/2 cup of vanilla ice cream.
Day 3:
Breakfast: 5 saltine crackers, 1 slice of cheddar cheese and a small apple
Lunch: hard boiled egg, and a slice of toast
Dinner: 1 cup of tuna, 1/2 of a banana and i cup of vanilla ice cream
( You can add some salt and pepper to eggs and meat) After 3 days you go back to normal eating. ( I recommend eating healthy or you can gain weight back).
Then u can repeat this diet after 4 days (for a full week, 7 days total) and continue until you reach your goal weight.
My thoughts:  I was really hungry by day 3.  I didn't have the ice cream because I am trying really, really hard to stay away from sugar all together.  I added creamer to my coffee so I counted that as the ice cream part.  I ended up cheating on Day 3 by eating a few extra crackers.  5 extra crackers to be exact.  :-/  But I still lost 7.5 pounds!
I honestly don't think the 3 Day Military Diet would be a good plan to continue every week but it's a great way to get the boost you need and motivation to get you started!  That's just my 2¢ worth.
I am on the Paleo plan after that nice little boost and I love it!  UPDATE:  I am loving the Paleo plan.  I've already lost an additional 10 pounds in only 14 days since starting it.  Check out the Paleo Meal plans, Grocery list and Recipes here.  I enjoyed the Military diet jumpstart but I really like how I am eating on the Paleo plan because I don't feel hungry and my cravings are gone!  Cravings for sugar and carbs are my biggest weakness!
Tips for Water Consumption:  Be sure to drink a good amount of water.  As a general rule you should be take your current body weight and divide it by two.  Take that total and drink that many ounces of water a day.
Here's an example:
Body Weight = 150
150 /2 = 75
You should be drinking 75 ounces of water a day.
If you want to know how many 8 ounce glasses of water you should be drinking a day you can divide this number again by 8 to get the total number of glasses of water you should be drinking.  In this example it would be a least 9 glasses of water a day)
Note:  The water consumption is just a general rule.  You will want to try and drink more water if you are exercising, hot days etc…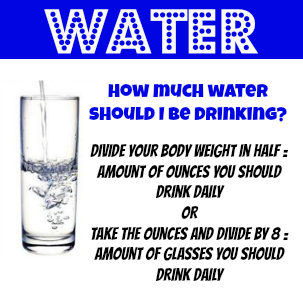 Don't forget to head over here to see all of our posts on how to lose fat, exercise, gain muscle and eat healthy too!
I found a few other really good books on the subject of Weight loss that are worth looking at:
Secrets Of Military Fitness: 21 Techniques The Military Uses, That Can Get You Ship Shape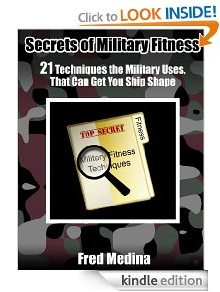 The Official United States Naval Academy Workout (Military Fitness)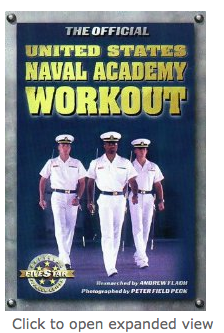 The United States Marine Corps Workout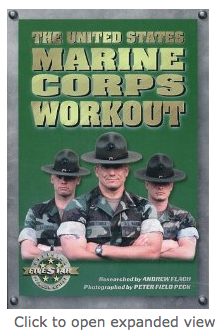 **Disclaimer:  This is a plan that was given to me by a friend.  I am not a doctor and I highly recommend you contact your physician before starting any new diet or exercise plan.