Free Download: 100+ Elf on the Shelf Ideas!!! Printable list!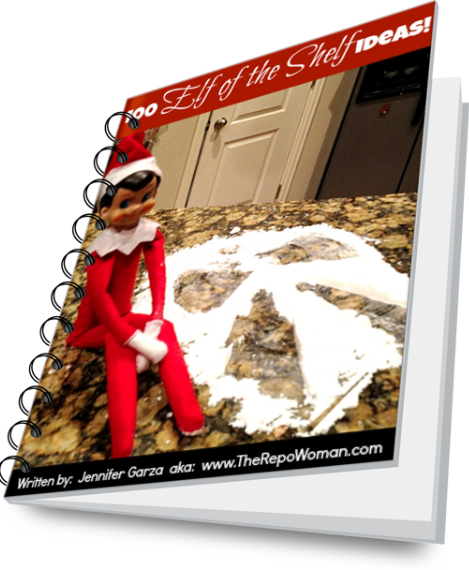 Free Elf on the Shelf Ideas Printable Download!
The fun family tradition of The Elf on the Shelf can be a chore at times.  I've had days around the holidays where I am exhausted from all the plans and cooking that I had a hard time getting my creative juices flowing to keep up with the daily task of moving our little guy.   I've created a printable ideas sheet to help you with a quick idea.
Register for The Repo Woman Newsletter and gain instant access to this awesome Elf on the Shelf Ideas printable list!