Peanut Butter Dog Treat Recipe (Easy!)

Peanut Butter Bacon Dog Treats Recipe
Let's make a special treat for Fido!  I adore my furry little four legged friends and thought they needed a special treat too!  Besides, there's been way to many animal deaths due to tainted treats!  So here's one for Fido!  (Or in my case, Poohbear is his name!)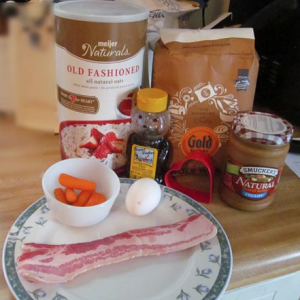 Ingredients
1 cup oat flour
1 cup whole wheat flour
1/2 cup peanut butter
1 tablespoon honey
1 egg
1/2 cup water
3 pieces cooked bacon
equivalent of 1 shredded carrot
Directions:
Preheat oven to 350°. In a medium bowl combine all wet ingredients. Add the two flours to wet mixture to form dough.
Roll out on lightly floured work surface to 1/4 inch thick.
Cut out with cookie cutter.
Place treats on a parchment lined baking sheet. Bake for 20-25 minutes.
Cool in oven, then transfer to a wire rack to cool completely.
Store about a weeks worth on the counter in a sealed container and the rest can go in the freezer.
Notes:  I grind up oatmeal to make the oat flour and  I used natural peanut butter.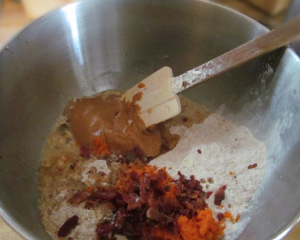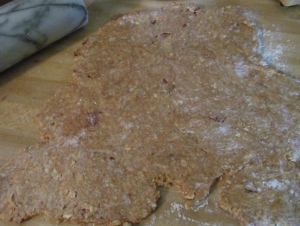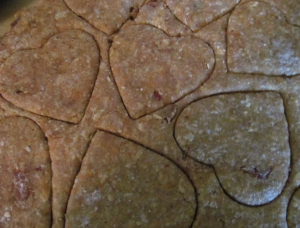 This is me, taking back the simple life and grabbing that American Dream!
Enjoy!