Best Homemade Kale Chips Recipe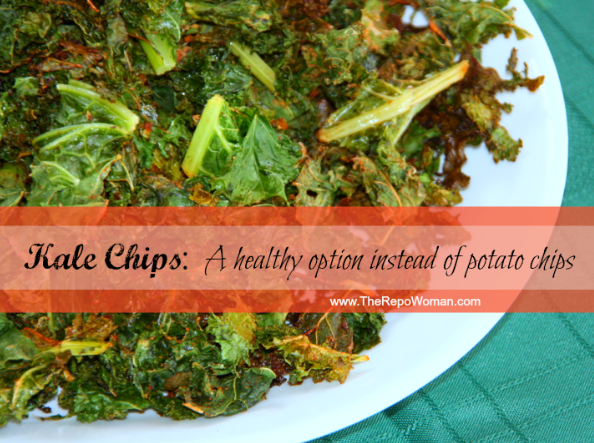 Best Homemade Kale Chips Recipe
If you are watching your diet and crave something crunchy, this recipe is for you!  I have found the best alternative to the high fat potato chip!
The Repo Woman is taking back her diet one Kale Chip at a time!  HA!  I don't prefer the taste of raw Kale.  It's not for me.  I've tried the Kale chips in the store and found them to be tasteful and satisfying to my crunch needs so I tried to make them at home.
I was surprised at how easy this recipe really is!  In about 10 to 20 minutes you will have a tasty little snack!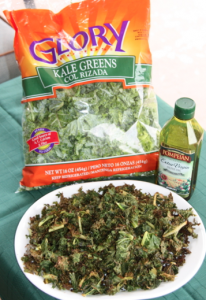 There's a trick to making these though.  Be sure to have your oven preheated to 375 before being to bake them.  You need a really hot oven first.  Next, try to bake them long enough to make them golden brown but not burnt.  The brown chips taste the best!  They are lightly seasoned crunchy delights!  Yay!  Finally!
Best Homemade Kale Chips Recipe
Author:
Prep time:
Cook time:
Total time:
Healthy Snack option instead of Potato Chips
Ingredients
One bag of Kale Greens (i used a 16 oz bag off already cut and cleaned greens)
Olive Oil
Sea Salt to taste (or your favorite seasoning. I tend to use season all on everything. You can also spice it up a bit and add some cayenne spice too)
Instructions
Preheat the over to 375 degrees (important)
Spread a thin layer of Kale on a cookie sheet (it took my two cookie sheets for the 16 oz bag I used)
Drizzle olive oil and sea salt over the Kale
Mix the greens with your hands to make sure the olive oil and seasoning is on most of your greens.
Bake for about 10 to 15 minutes until golden brown but not burnt