Re-Grow Green Onions in the Refrigerator!!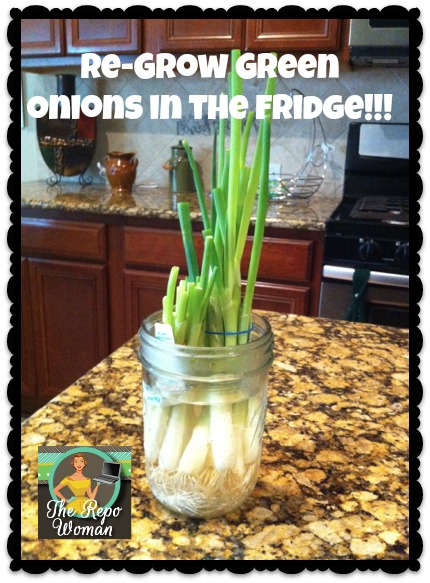 Re-Grow Green Onions in the Refrigerator!!
This is one of the coolest tricks ever! You can regrow green onions by putting them in water in the refrigerator!
After you cut and use your green onions be sure to put the white part (the bulbs) back in the refrigerator in a mason jar filled with enough water. Be sure to fill the jar with enough water that it covers the whole bottom white part of the onion.
You will notice within one to two days they immediately begin to regrow!
I've been doing this a while now and there are a few things you must do to maintain their freshness.
Be sure you change out the water every few days (3 to 4 days).
If the roots get too long, be sure to trim those too.
You can only do this about 4 to 5 times because after that, they don't seem to grow anymore. Not sure why, that's just what I've experienced.
Give it a try!
Enjoy!