Do It Yourself Pineapple Flowers Tutorial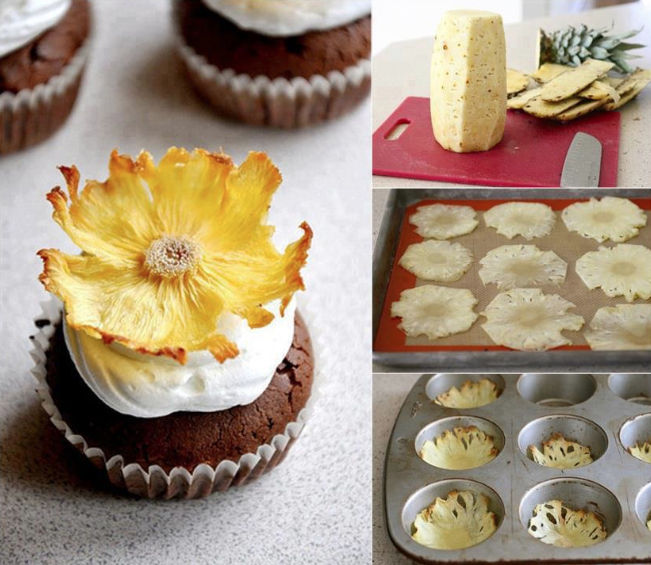 Author Unknown
Do It Yourself Pineapple Flowers Tutorial
I believe Martha Stewart came up with this idea years ago and it's a clever one at that!  Dried out pineapple turned into a beautiful flower to be used as a cupcake topper.  Love that!
First, you need to cut off the top of the pineapple and cut off the rind.
Then thinly sliced whole parts of the pineapple.  You want these cuts to be very thin.  So much that they almost look translucent.
Lay them on a cookie sheet and bake them at about 250 degrees to dry for about an hour.  Do this for about 30 minutes on each side. Be sure to watch them so they don't burn.
Pro Tip:  Notice the silicone baking mat on the cookie sheet?  This is the secret to all my baking needs!!!  Seriously.  I cannot bake with out it.  I've purchased a set of two artisan silicone baking mats and they have never failed me.  No burning here and the perfect crust every single time!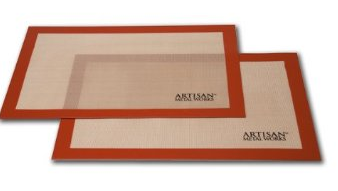 Once they are dried, quickly lay them in a muffin tin and them the cool down.  I usually let them sit overnight to make sure they hold their shape.
Enjoy!