Top Homemade Christmas Gift Ideas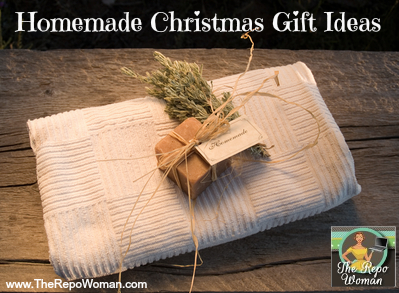 Christmas Homemade Gifts
I want to bring back the simple in life.  I want gifts to have meaning and love.  Nothing says love and caring more than a homemade gift.  I tend to think we've lost the true meaning of Christmas and this is my attempt to redirect our thinking and get back on track.  I've seen too many families go into debt over Christmas gifts and it really makes me sad.  These homemade gift ideas for Christmas don't have to cost a lot and they can certainly be  simple homemade gifts too.  Just because it's homemade doesn't mean it's going look like a 2 year old did it.
I've had people ask me how to make cool homemade gifts for Christmas or I've even had some ask if I could give some cheap homemade gift ideas.  While others asked for unique homemade gift ideas or even homemade edible Christmas gifts.  Wow!  There's just so much we can do.  I will give you a list of cool homemade gift ideas that your friends or family are sure to love.
There's one rule to follow when considering a homemade gift for someone.  Be sure what you make is done with pride.  Make sure you think of that person and their needs.  Make sure their name is spelled correctly and don't give a diabetic person a sugary dessert.  Know the details before you put in the effort.
Homemade Edible Christmas Gifts
Edible gift ideas mark the top of my list because this gift idea can be the easiest for just about everyone.  You can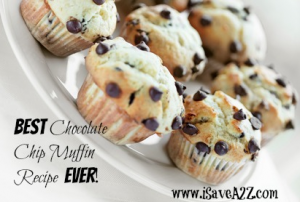 bake up some delicious homemade fudge, Christmas decorated cookies, muffins, cake or even cupcakes!  A super simple gift would be decorated chocolate covered pretzels (the big ones) or even decorated Marshmallows on a stick.  The only way this wouldn't work is if you have someone who has diet restrictions.  I've seen some amazing muffin and dessert recipes here.
Tip:  When giving a homemade gifts from the kitchen be sure to send them in a decorative tin or basket that will be given as part of the gift to give it that extra special touch.  These can be found anywhere from Walmart, Target or even your local craft store.
Unique Homemade Christmas Gifts
One of the coolest ideas i've ever seen for a boy or a girl for Christmas is a No-Sew Superhero Cape and mask made from an old tshirt!  These are big hits with the kiddos too!  If you can cut a tshirt, you can do this project!  Read the full Superhero Cape and Mask tutorial here.
Homemade Gifts for Mom
You may think the Mom is hard to please but I can pretty much guarantee that she will adore anything you give her.  One of the best homemade gift ideas for Mom would have to be a homemade scarf.  Scarves are trendy right now and you can pull this off without sewing or buying anything expensive to make it.  Check out the full Homemade Tshirt Scarf tutorial here.  If Mom is not into the trendy scarves, you could always make her this Hand Scrub Recipe that will keep her hands soft and beautiful.
Homemade Gifts for Guys
Guys gifts always seem to be the hardest but I think it's because we put way to much thought into it.  I've seen some pretty cute (or maybe I should say handsome) shirts made with their kids hand prints or even foot prints in fabric paint.  Duct tape wallets are a cool gift idea for the guys.  Guys also love food.  Anything in the edible area would do just nicely too.  (also see the basket ideas below for a Beer Basket)
Homemade Christmas Gift Basket Ideas
I tend to buy discounted items as gifts throughout the year to help keep my budget in check.  I use these items to make some really cute gift baskets that I can give for Christmas.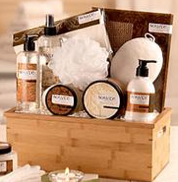 Here are the Top 10 Christmas Gift Basket Theme Ideas:
Game baskets (an assortment of card games and dice)
Wine and Cheese Basket (a bottle of wine, two wine glasses and cheese/crackers)
Movie night basket (a pick of their favorite movies with popcorn and candy)
Coffee Basket (favorite coffee with a mug)
Tool basket (an assortment of handy tools needed for around the house – perfect for newly weds)
Beer Basket (a six pack of their favorite beer with chips, nuts and a tv remote)
Sports fanatic (gather their favorite team items to create a unique gift basket)
Active Kids Basket (gather a soccer ball, football, baseball etc… and include some gloves, socks or water bottle)
Fishing Basket (gather lures, snacks and maybe even a sign that says Gone Fishin')
Spa Basket (include all of the most popular soaps, lotions, and spray aromas, then complete it with a candle)
Enjoy!