Sexy Halloween Costume Ideas
Sexy Halloween Costume Ideas
Halloween is still a bit away but it's not too early to start looking for a costume.  Especially if you want to stand out in the crowd.  You don't want to wear the same costume that everyone else is wearing.  Or at least, I don't.  Planning is essential!  I plan to do a few different posts for Halloween costume Ideas.  I will have a round up of kids Halloween costume ideas, Men's Halloween costume ideas, Funny Halloween costume ideas and even baby Halloween costume ideas.  So be sure to stay tuned!
Here's a Sexy Steam Punk costume look that fits the bill!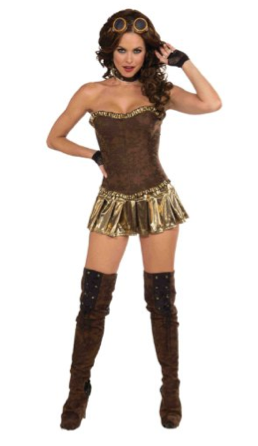 Womens Sexy Cheerleader or Steampunk Gladiator Costume Gold Lame Mini Skirt
is listed on Amazon for only $8.70 too!  Mark down just in time for Halloween!  Finding a corset won't be hard to find either.  I've priced them starting at only $10 here too!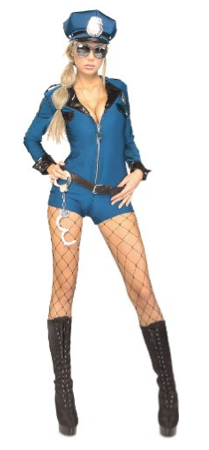 Nothing is sexier than a Police woman Halloween costume!  How about this Secret Wishes Sexy Miss Demeanor Costume
?!  I love it!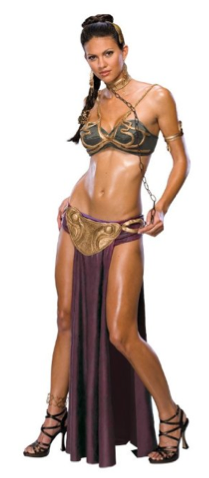 Here's one you don't see everyday!  Check out the Star Wars Secret Wishes Princess Leia Slave Costume
! Super Sexy and perfect for all those Star Wars fans!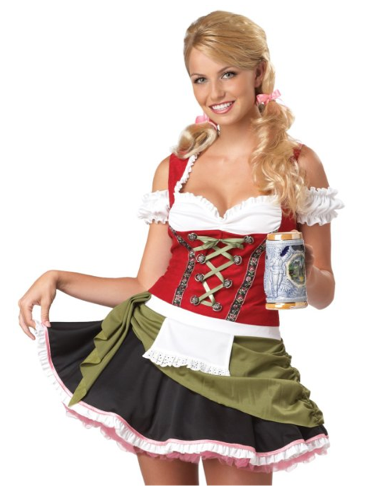 Bar Maid anyone? Check out this California Costumes Bavarian Bar Maid Set
!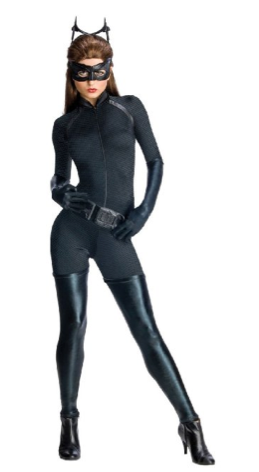 No adult Halloween Costume would be complete with out at least one sexy Cat Woman Costume! Check out this Batman The Dark Knight Rises Secret Wishes Adult Catwoman
!  WOWZAS!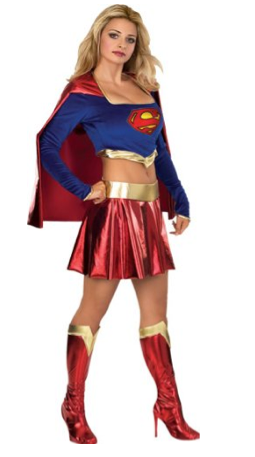 Move over Bat woman!  Check out this DC Comics Secret Wishes Deluxe Supergirl Adult Costume
!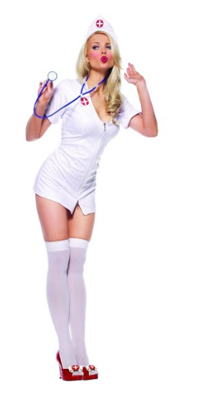 Drive them wild with the Naughty Nurse costume! Sexy Halloween Costumes Naughty Nurse Outfit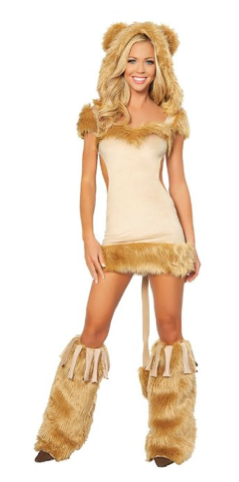 And last, but certainly not least…  Look at the sexy Courageous Lioness Halloween Costume idea!! Courageous Lioness Sexy Costume
  I always like to be a bit different at a party in hopes that no one has the same costume as me.  I think this one is perfect!  What do you think?
After all that inspiration, what are you going to be for Halloween?
Enjoy!