Do It Yourself Comic Strip Shoes!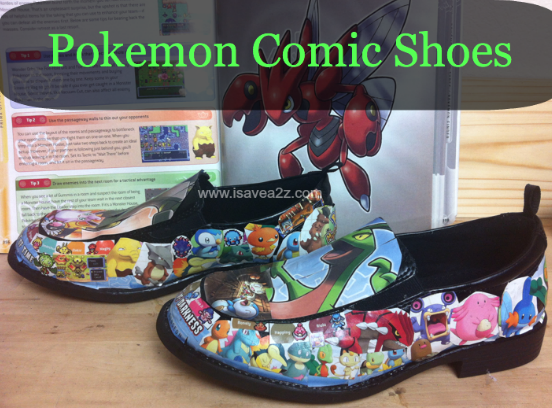 Do It Yourself Comic Strip Shoes
Who knew there was a tutorial for do it yourself comic strip shoes?!!!  I found Walking Dead zombie shoes, My Little Pony Shoes and even some Pokemon Shoes!
Head over here to see the full tutorial on how these are made.
Look at these darling My Little Pony Comic boots!  How Cute!!!  (This must be an easy project because an 8 year old made these!!!)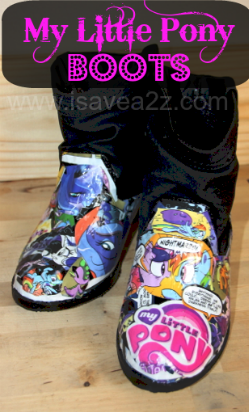 Oh and for the love of Walking Dead Zombies!  Check out these heels!  Oh. My. Goodness!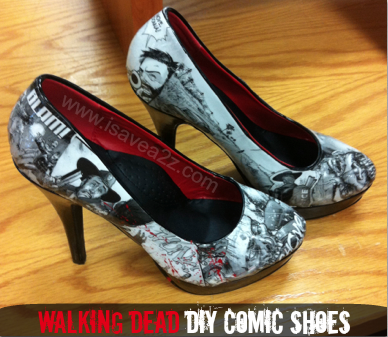 If you enjoyed this post head over here to see all of The Repo Woman's Craft Posts!  There are some good ones you won't want to miss!
Happy Crafting My Friends!